Welcome to Split Day Trips!
You might recognize this Mediterranean paradise and its azure waters from postcards and travel brochures, but even the greatest images can't do it justice.
Nestled under the vast Dinaric Alps, the dynamic coastline of the Dalmatian region is shattered into a thousand islands, beautiful pebble beaches, charming picturesque towns and some of the most beautiful national parks you will ever see.
It is truly hard to believe that these magnificent waterfalls, pristine beaches and a rich cultural history accompanied with the most delicious food and buzzing nightlife, could all fit into a paradise this intimate. So don't wait, come and explore this undiscovered paradise before the word gets around.
Who Are We?
We are a group of travel experts and enthusiasts, trying to make the world a better place by helping you have the time of your life.
What we do is listen to travellers and give them what they want: the best tours in the best destinations across Croatia, with the best staff at the best prices.
At SplitDayTrips, changing people's lives isn't just a saying, it is the very essence of who we are and the power that drives us through everything we do.
Together with our staff, partners and the countless travelers we interact with on a daily basis, our goal is to ensure an authentic and unforgettable experience for you.
Take a look at our selection of top day trips from Split!
24/7 SERVICE ◦ INSTANT BOOKING ◦ BEST PRICES
If you have questions about a tour – even if it is the one that you are currently on – we are here to help at any time.
With the largest variety of tours, guaranteed departures and a wide choice of trip styles and service levels designed to meet all tastes, ages and budgets, we are certain there is a SplitDayTrips tour for you. And it has never been easier to make a booking.
We believe that an unforgettable travel experience doesn't have to be expensive; that is why we continually strive to offer the most competitive prices.
Come and join us!
Tranquility of Nature Oasis
Enjoy the selection of best tours from Split to National Parks. Choose from variety of options and pick the perfect tour for you!
Island Hopping Excursions
Enjoy the selection of best boat tours from Split to numerous Split islands. Choose from variety of options and pick the perfect tour for you!
Discover our Ancient Cities
Enjoy the selection of best tours revealing you the history, culture and various activities while on your vacation in the city of Split.
Go on an Adventure!
Enjoy the selection of best tours adventure tours from Split. Plan your perfect active day outdoors an choose from variety of options.
Emerse Yourself in Dalmatian Gastronomy
Find the selection of Food & Wine tours revealing you the gastronomy of Dalmatia, both from Split islands and from inland Dalmatia
Go on a private adventure
Take a look at our selection of private excursions from Split revealing you the beauties of Croatian islands, national parks, and top destinations
Split Day Trips provides to all of our guests memorable holiday with day trips from Split to beaches with crystal clear sea, scenic and untouched natural beauties and the most beautiful islands on this part of the Adriatic. Discovering something for the first time. That feeling of getting lost, but somehow finding yourself. This is what we're all about
Tailor made Split excursions designed by our professional staff will make your holidays unforgettable. Baring in mind guest's expectations our team suggests unique destinations, most beautiful coves, beaches, natural hotspots and much more. Tell us your wishes and we will create the perfect day for you. So come, explore under our summer flag.
OUR SIGNATURE TOURS
Besides our well-known travel brand of Split Day Trips we are proud to be owners of the now already famous Šugaman Tours, specialized in day trips from Split and a proud receiver for 3 consecutive years of Trip Advisor Certificate of Excellency Award. Below you will find tours powered by Šugaman!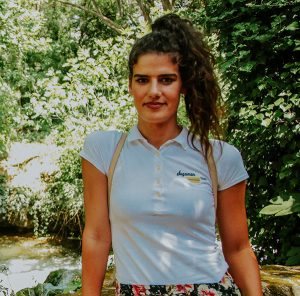 We Grow Together!
Please leave your honest review of our signature tours from Split. We are constantly striving to improve your experience and our service. Lets grow together!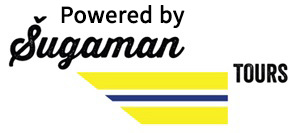 If you have already become a part of Šugaman's family please head over to the largest travel site in the World and leave us your honest review
Hand Picked Selection of Day Tours from Split
SplitDayTrips brings you all the best tours located in the city of Split. Our own pursuit for excellence was our guide thought choosing the best tours and private excursions for you.
Everyone loves to travel, but not everyone loves the same things. That is why we gathered a variety of trips so you can spend less time searching and more time dreaming about your vacation.
Delivering Excellence
---
Why Choose SplitDayTrips?
Delivering excellence is what we strive for and when you book a tour with us you can be sure that you have just arranged the best day of your vacation.
Why small-group tours?
The world opens up a little more for a small group than it does for a solo traveler or a big-bus tour. Small groups offer security, access, and connection with your destination than you wouldn't get by traveling any other way.
Besides our well-known travel brand of SplitDayTrips we are proud to be owners of the now already famous Šugaman Tours, specialized in day trips from Split and a proud receiver for 3 consecutive years of Trip Advisor Certificate of Excellency Award.
Check it out at www.sugamantours.com