Tours from Split to Blue Lagoon
In case you haven't heard, the Blue Lagoon is a vibrant Adriatic pool situated between the two Krknjaši islands and the island Drvenik. Conveniently located just 15 miles from Split and 7 miles from Trogir, the Blue Lagoon is ideal for a beach getaway thanks to its ultramarine underwater world, shallow and sandy swimming spots, and exclusivity.
Tours to Blue Lagoon
There are two daily tours you can take from Split to Blue Lagoon. A half day tour from Split to Blue Lagoon and Trogir and a full day tour to Hvar, Pakleni Islands, Solta, Blue Lagoon and Trogir. It is best to choose the blue lagoon tour depending on the time you have for the tour and destinations you wish to visit.
The Blue Lagoon
The Blue Lagoon is a multicolored Adriatic pool that glows in different shades of blue. Just why it is a cerulean paradise is thanks to its seafloor, which is composed of crushed seashells and white sand. Its crystalline sea presents the perfect platform for snorkelers, and the area is also a natural habitat for dolphins, meaning there is a good chance you'll spot them on your trip.
Part of what makes the Blue Lagoon so special is that it is best reached by boat, allowing for only the most fortunate and privileged of guests – you know, the ones smart enough to summon a boat for a day to break away from the city crowds and noisy summer streets.
Thanks to its proximity to Split, tours to the Blue Lagoon are equipped with a bonus. While half-day tours are available that pack in the Blue Lagoon and Trogir, some full-day tours can sweep you away to Hvar and Šolta islands, too.
Prepare for the Blue Lagoon Tour
Since tours to the Blue Lagoon will always require speedboat transportation, we suggest you dress casually and comfortably. Some tours will offer water/windproof jackets on the speedboat, though it is recommended to bring SPF, a camera, and comfortable shoes or water shoes. A swimsuit and towel are also mandatory in our book.
If we've convinced you to sign up for the next Blue Lagoon tour, you should certainly consider the weather. Since this tour does travel by speedboat, jumping on this journey during the warmer months is our suggestion, since rain and wind would spoil what should be a stellar day at sea.
Attractions you will visit on the Tours to Blue Lagoon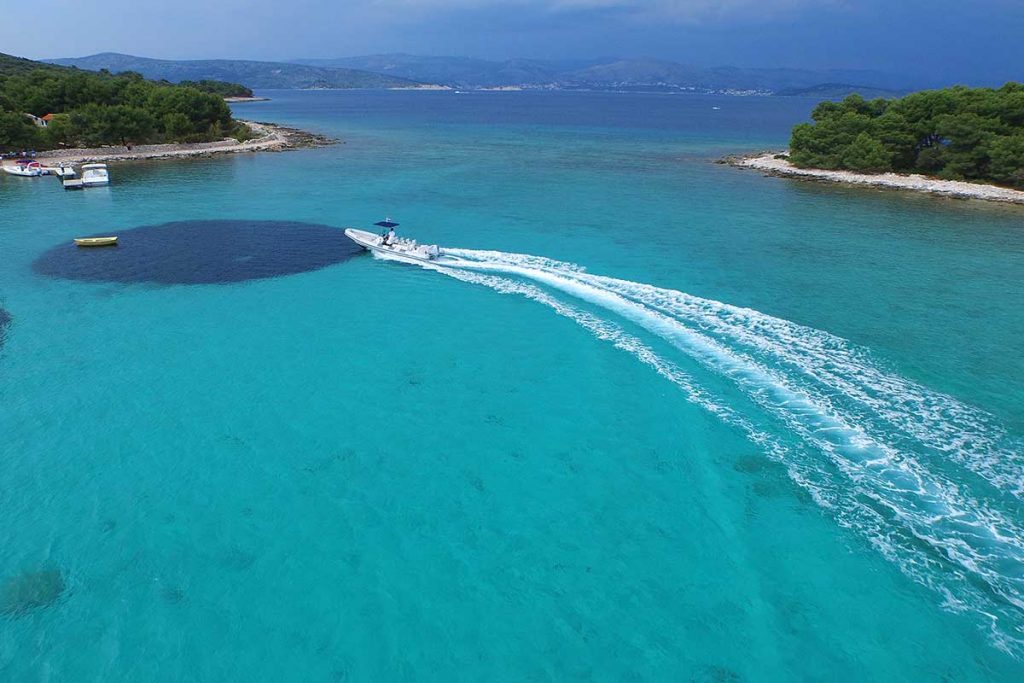 The Blue Lagoon is top swimming and snorkeling location near Split. We visit this paradise with our fast speedboats and bring you in the middle of the clear bay with turquoise sea color. Jump in the sea and explore its seabed or simply relax in the sun. If you are up for a little adventure, take a hike up the trail on Drvenik island and find perfect photo opportunities to capture entire Blue Lagoon and the surrounding Split islands. There are a few holiday houses on the side of the island where the Blue Lagoon is located but there are few amenities.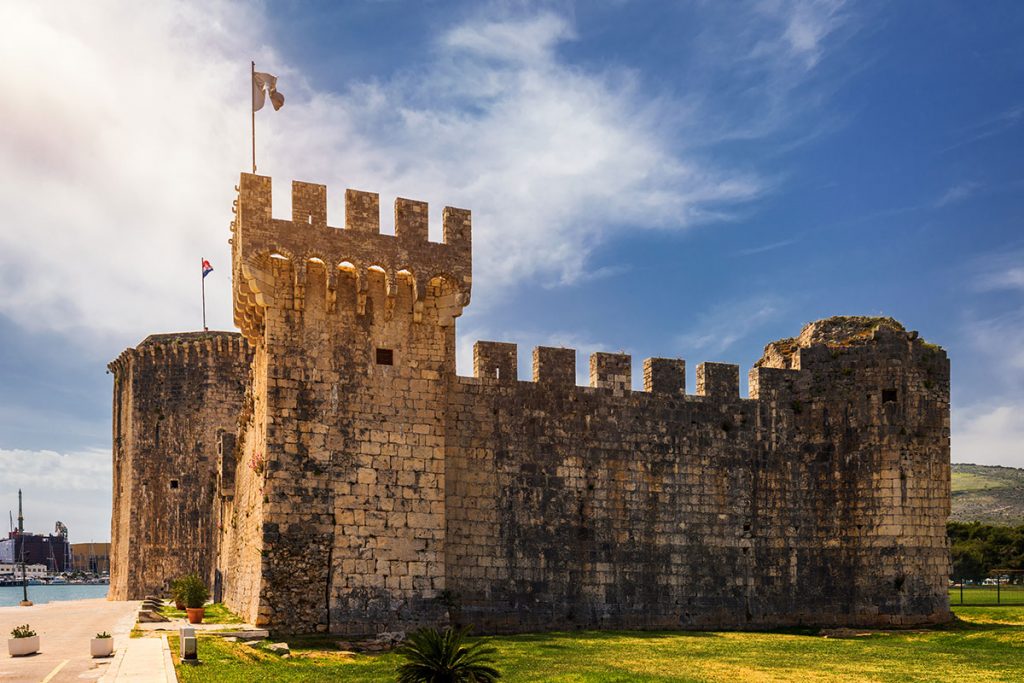 Roughly 30 minutes from Split sits Trogir, a UNESCO World Heritage site since 1997. A captivating coastal town with over 2,300 years of tradition, Trogir's old town is wrapped within medieval walls. Inside, you'll find buildings dating back to the 13th and 15th centuries, like the famous Cathedral, Duke's Palace, or the 15th-century Kamerlengo fortress at the end of the waterfront promenade. Trogir's Riva boasts plenty of Croatian coffee-drinkers, and its cobblestoned streets and old alleyways tell a new story at every turn.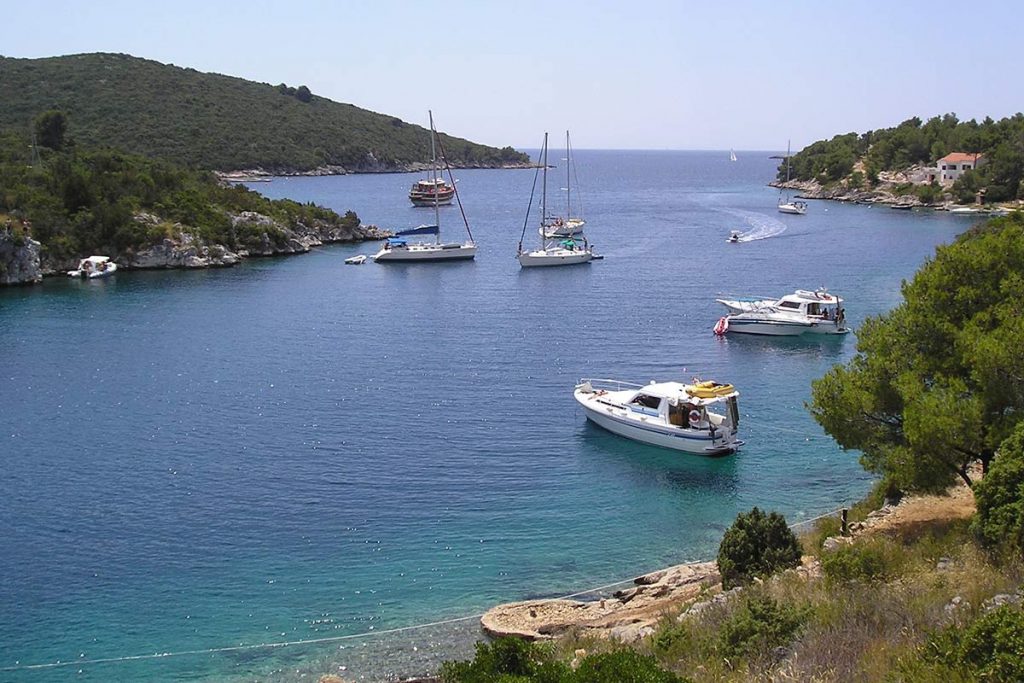 Pakleni islands archipelago is a set of 16 islands nestled right on the doorstep of Hvar town. The proximity to Hvar coupled with the pristine nature, clear blue sea and the numerous beautiful bays makes this archipelago a must visit place. There are no direct boat lines to the islands which gives them even more distant and attractive appeal. Join us and discover many hidden and beautiful bays and enjoy in the clear sea with the color that will remain in your memories forever.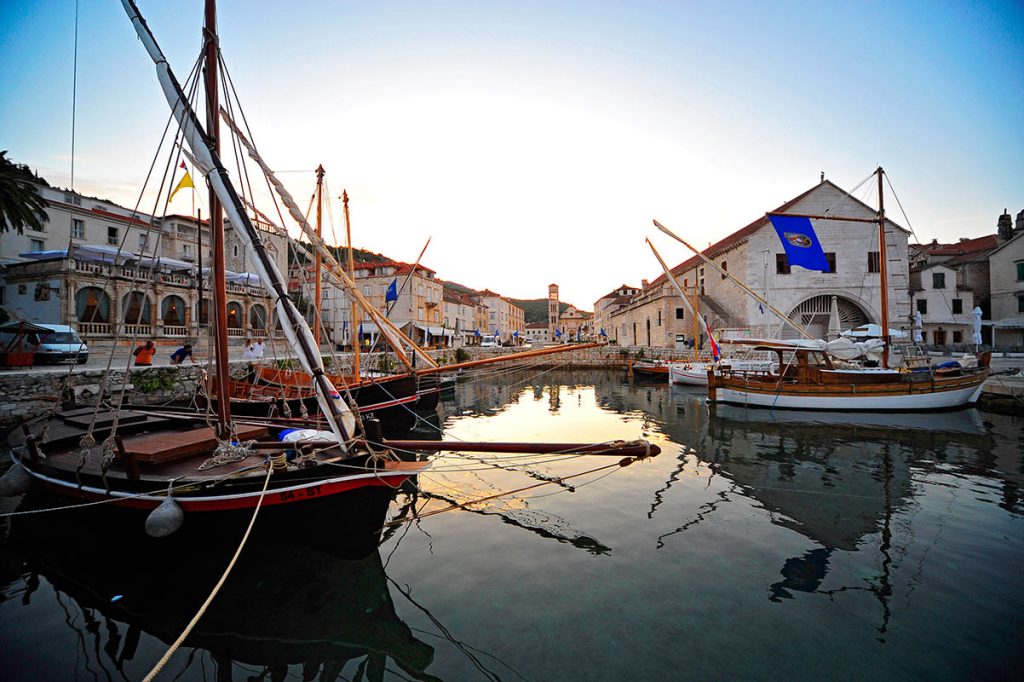 Hvar is one of Dalmatia's most popular islands, and one of Croatia's best-known destinations. Known as Croatia's sunniest island, it is no stranger to million-dollar yachts, thriving party culture, and offers the quintessential Mediterranean holiday. Hvar is also a sanctuary for history buffs thanks to its UNESCO heritage and ancient architecture. Its most famous attractions are the St. Stephen's Cathedral and the Spanish Fortress, which looks over the entire town.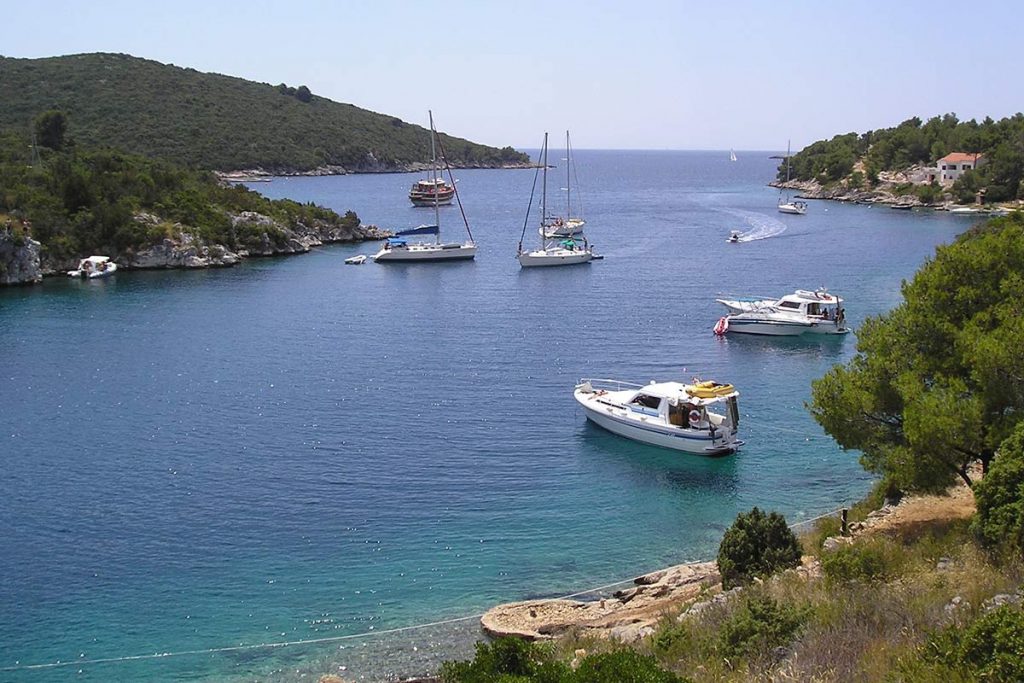 The island of Šolta is located only 9 miles from Split and is known as the island of olive and honey. Famous for its local production of high-quality olive oil, the island even produces oil that has been named among the best in the world. Šolta is also known for Olintio honey, which is made of wild rosemary, and it is a haven for those who love wine, as the Dobrinčić grape is native to the area. Šolta is glittered with pebble beaches bordered by pine forest, bright blue bays, and breathtaking architecture from baroque castles to the remains of Roman buildings and churches.