Tours from Split to Krka Waterfalls
Krka is one of Croatia's most popular national parks, and we are sure you've seen photos of its famous waterfalls featured on your Instagram feed. Its beauty, however, is no joke – and it has ensured that its spot as one Croatian destination you can't miss is here to stay. Here's why.
Krka National Park is the seventh of Croatia's eight national parks, which was proclaimed as so in 1985. Located within Šibenik-Knin County, the park covers a total area of 109 square kilometers, featuring preserved ecosystems, unparalleled natural value, flora (1022 plant species to be exact), fauna, and, of course, Croatia's most famous waterfalls.
But the real star of the show is the Krka river, which runs 72.5 kilometers long to be the 22nd longest in Croatia. It is the reason we have the park, after all. Krka is a natural and karst phenomenon and features seven travertine waterfalls which bring the buzz from around the world.
Krka also counts various cultural and historical monuments, like the Franciscan Monastery which dates back to 1445, the 1st century AD military camp, or its Medieval fortresses which have roots from the 14th century. This national park even boasts 470 kilometers of cycling routes and 14 different hiking trails for visitors.
Tours to Krka
What makes Krka so desirable for travelers in Croatia is its proximity to Split. At just over an hour away on the highway (or 90 kilometers), Krka is one of the top day trips you could take from the Dalmatian capital.
But even better is that your day trip to Krka will usually feature some of Croatia's other coastal charms, too. Namely, many tours to Krka will stop in the UNESCO-protected towns of Trogir or Šibenik, to ensure you get just the right dose of nature, architecture, and culture. Trogir, for example, was named a UNESCO World Heritage site1997 – but it's no wonder why, as this captivating coastal town boasts over 2,300 years of tradition. Šibenik also boasts UNESCO heritage, from cathedrals to fortresses, and, quite surprisingly, the oldest AC power system in Croatia. Šibenik was actually the first city in the world with street lights powered by a polyphase system of alternating current!
Prepare for the Krka Tour
Since a Krka tour will take up at least half of your day (though most tours last around 9 hours), you should make sure you're well and truly prepared. First and foremost, a comfortable pair of shoes will do the trick, as you'll be doing quite a bit of walking. A camera and external charger for your phone is vital, too.
Other park essentials include water, a shawl to cover your shoulders if you decide to visit the Franciscan Monastery, a hat, sunglasses, and plenty of SPF if you're visiting in the summer months.
If you're convinced, which we're sure you are, there is no wrong time to visit Krka National Park. While the summer months can be crowded, the waterfalls are the perfect refresher to save you from those hot days. The spring and autumn months will be quieter with mild weather, while the winter transforms the park into an icy wonderland. Depending on your vibe, Krka National park is never a bad time.
Attractions you will visit on the Krka Tour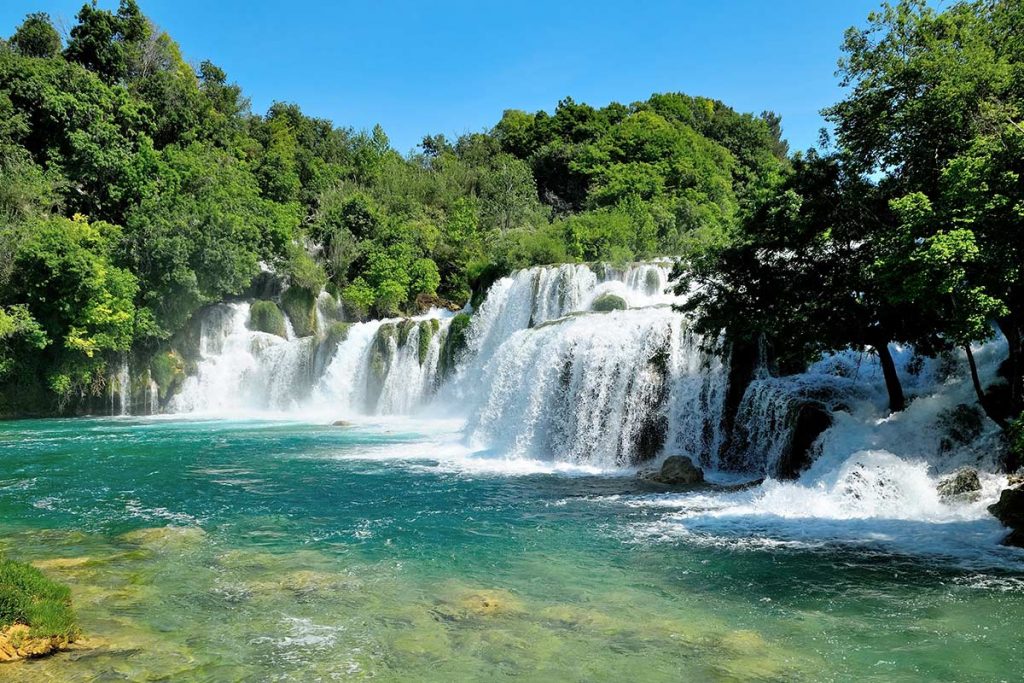 Perhaps Krka's biggest attraction is Skradinski Buk, a waterfall you've most likely seen published everywhere from Instagram to the pages of tourism magazines. However, this attraction has a lot more to offer than swimming. Did you know that it is the largest travertine cascade system in Europe?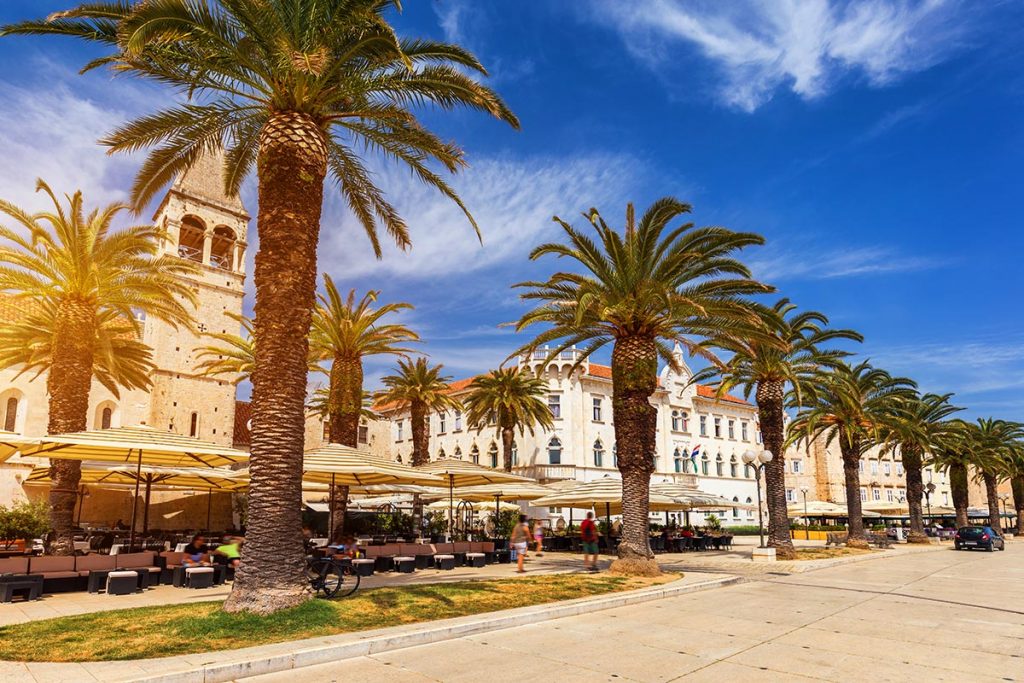 Roughly 30 minutes from Split sits Trogir, a UNESCO World Heritage site since 1997. A captivating coastal town with over 2,300 years of tradition, Trogir's old town is wrapped within medieval walls. Inside, you'll find buildings dating back to the 13th and 15th centuries, like the famous Cathedral, Duke's Palace, or the 15th-century Kamerlengo fortress at the end of the waterfront promenade. Trogir's Riva boasts plenty of Croatian coffee-drinkers, and its cobblestoned streets and old alleyways tell a new story at every turn.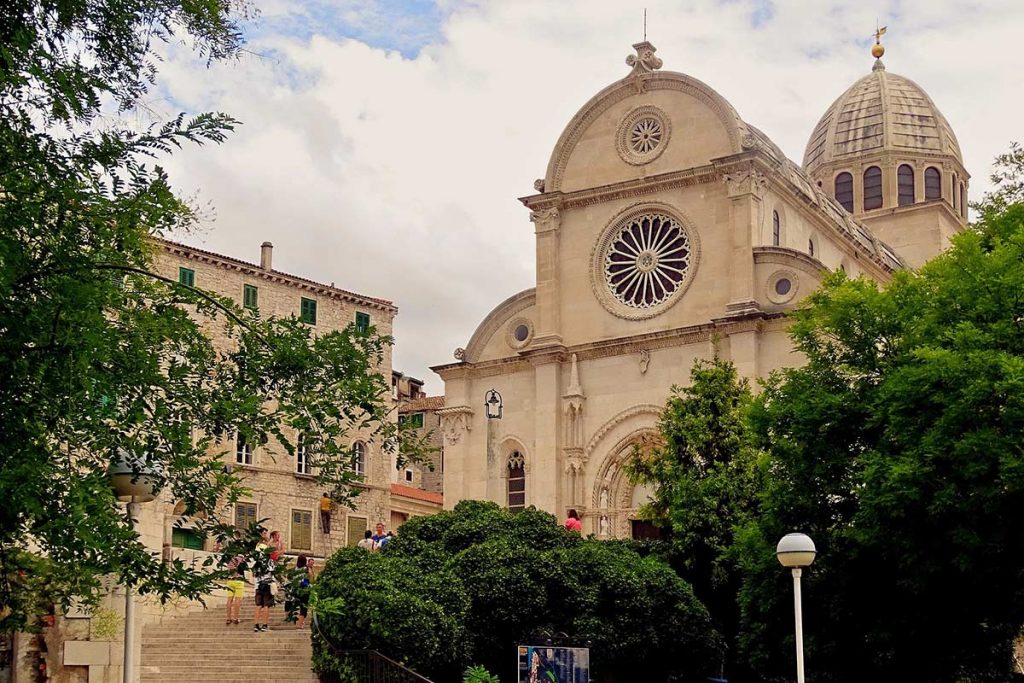 Šibenik
Did you know that Šibenik is the only city in Croatia that can boast two UNESCO World Heritage Sites? From cathedrals and fortresses to Michelin-starred restaurants, Šibenik is yet another Croatian coastal charm. The oldest native Croatian city on the Adriatic is also the first city in the world with street lights powered by a polyphase system of alternating current. The main attraction in Sibenik that you will have the opportunity to see is the unique cathedral of St. James.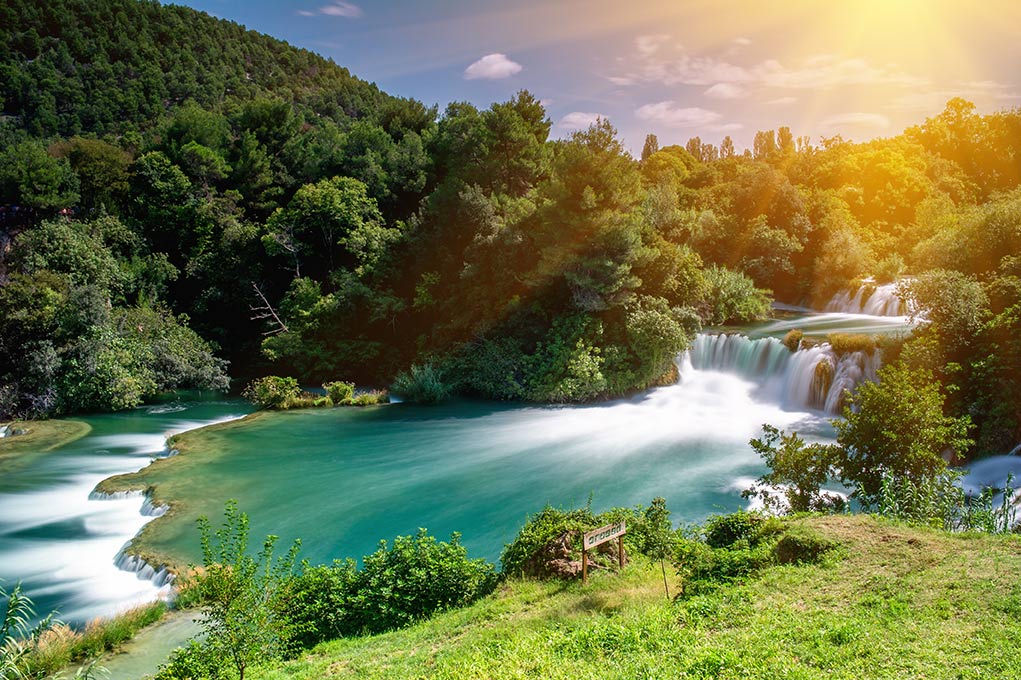 Krka National Park is the closest national park to Split and a favorite day trip for many of tourists in Split. Discover flora and fauna of the park, its must see sights  of this protected nature oasis.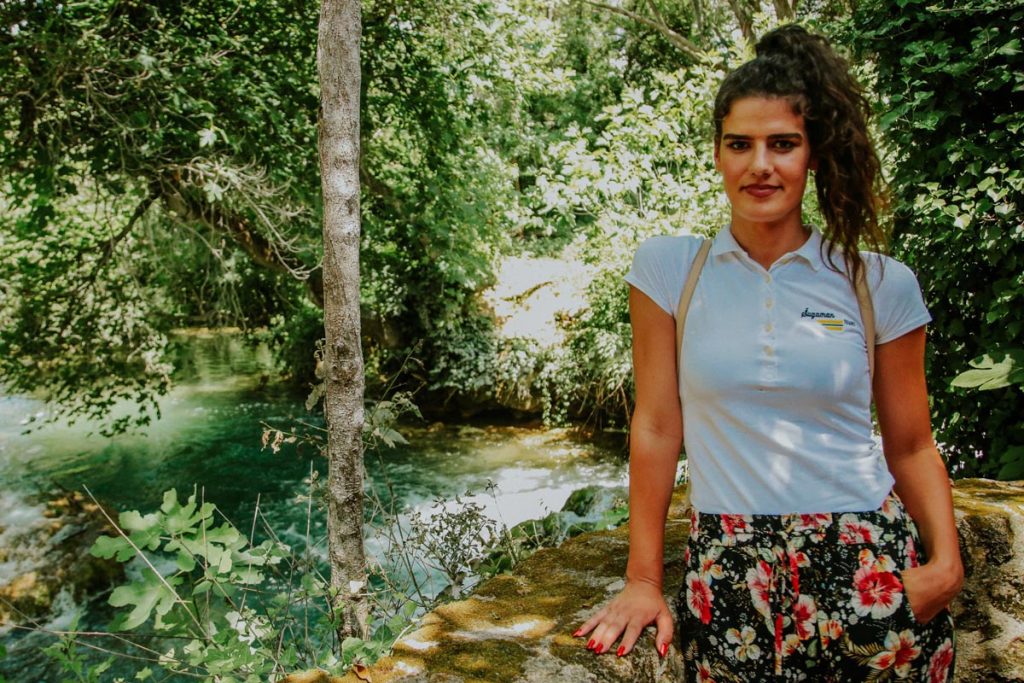 Prepare yourself for the Krka TOur from Split with our in depth travel guide. Find out what to see, what to do and what to bring with you to have the best day trip from Split.