Split airport (SPU) to Hvar Town, Transfers by fast Speedboats
From the moment you arrive at Split airport, if your final destination is town Hvar on Hvar island, you still have a long way to go managing buzzy roads, streets and summer heat. Our service from Split airport to Hvar transfer gets your group all the way to Hvar island in approximately one hour and ten minutes.
And that's one hour and 10 minutes of good times, fun times, speeding through the island archipelago, riding waves and enjoying refreshing breeze cooled down by the sea.
Water Taxi from Split airport to Hvar
There is a fifteen minute walk from Split airport to the pier where our speedboat is moored but we have included a transfer service from the airport to the pier so you can start your vacation in style.
The transfer price from Split to Hvar is fixed and includes transfer for up to 10 people with luggage.
Sit back and relax in the comfortable chair of our speedboat and enjoy the ride through Split channel as you pass near peninsula Ciovo, Island Solta, Island Brac as you reach your destination on Hvar island.
How to Get from Split Airport to Hvar island
To get from Split airport to Hvar island you first need to rent a car, order private transportation service, get a taxi ride or hop on airport bus which rides from Split airport to different locations in Split on a set time schedule. Depending on which service you choose you can be on your way from Split airport almost immediately or have to wait a while for taxi to arrive or bus is scheduled to depart.
The road from Split airport is much improved over the past couple of years and you can expect to get there in 30 to 45 minutes if the road conditions are not overly extreme which can sometimes happen during peak summer season.
Once in Split you need to get to Split port from where you have a catamaran service taking you directly to Hvar town or a ferry service taking you to Stari Grad on Hvar island from where you once more need to arrange transportation to Hvar. You can take a car on board ferry so if you came to Croatia by a car this could be good solution for you.
There are a few connecting catamaran daily lines stopping at Hvar's port, however the seating inside catamaran is very limited and often you cannot find tickets especially for the near departures. This is of course the case if you are visiting Split during the months of July and August.
Why Choose Split airport to Hvar transfer service?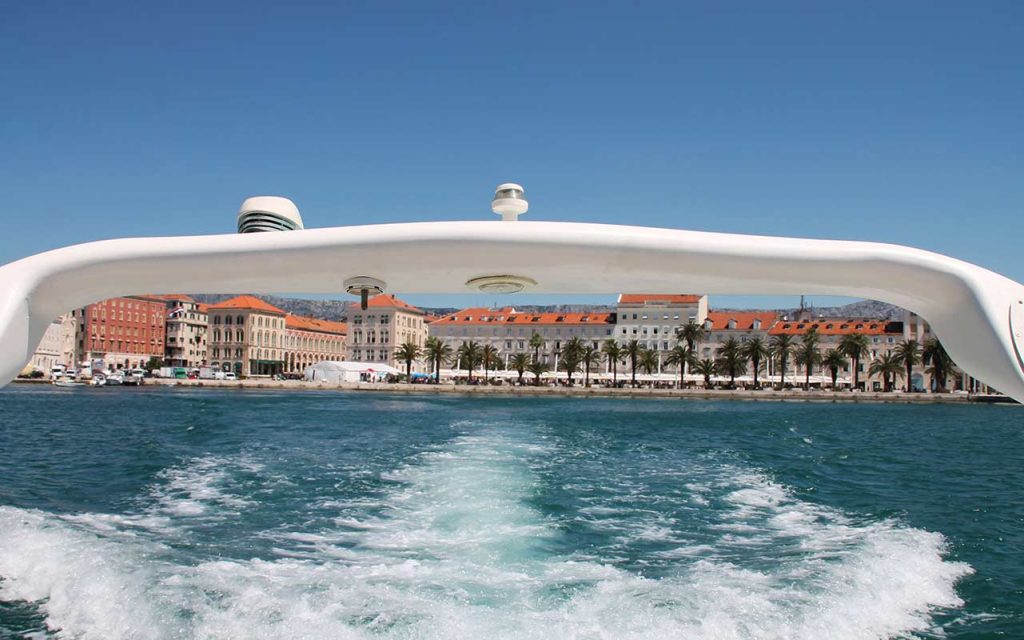 Considering what you need to go through to get form Split airport to Hvar town on Hvar island, ordering a Split airport to Hvar transfer service is fast and convenient way to reach it with no hassles whatsoever. Once you arrive at Split airport you should immediately feel like your vacation has already started and we are here to make that happen.